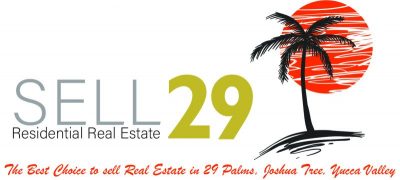 Sell 29 Palms Home Fast and Easy-
If you can't wait for a traditional buyer to come along, we have a vast network of investors and cash buyers seeking homes in 29 Palms, Joshua Tree, Yucca Valley and surrounding desert communities.  These companies and individuals are seeking to purchase homes in any condition quickly- usually 7-15 days.
If you want to sell your Southern California house fast because of:
Divorce or Bankruptcy  • Foreclosure • Inherited property in probate • Termites • mold • flood or fire damage • leaky roof  •  Problem tenants • Moving or • can't afford mortgage payments
If you are thinking of selling your Southern California house quickly and easily, we have a network of real estate investors ready to purchase your Southern California home "AS IS." Leaky roofs, plumbing issues, mold problems- no problem! Even if the home is not in need of major repairs- just a bit of updating, our investors are ready with cash to buy your house.
If you want a traditional fair market sale, no problem there either! We are licensed listing specialists. We are Southern California home sales experts that can list and sell your Southern California property through traditional means.
So whether you want a lightening fast cash transaction, or a traditional sale, we have the expert Southern California sales team you need to sell your house fast.
Thank you very much for all of your help!  This wouldn't have been possible without you.  Thanks!
No Obligation to Home Sellers!
Complete the information below, and one of our 29 Palms Realtors will contact you ASAP. We will answer your questions, provide pricing information, and discuss your equity sale. In one hassle free phone call, we will get the ball rolling.
Get Real Estate Answers Now