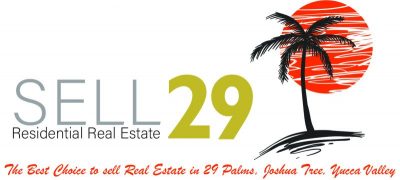 Hassle Free High Desert Home Selling
29 Palms Realtors representing homeowners in 29 Palms, Joshua Tree, Yucca Valley, and throughout the high desert
MIDAS REALTY GROUP
 is a Boutique real estate brokerage providing real estate sales in 29 Palms, Joshua Tree, Yucca Valley and surrounding high desert communities. As a Boutique firm, we offer our clients highly specialized services that address their specific real estate needs. Larger companies focus on market share by shuttling clients in and out of their doors. We provide a customer service based business model that is focused and specialized toward each client. We put our years of unique experience at work, to ensure our clients achieve their goals. As a result, our clients continue to rely upon us for their future real estate needs, and they feel comfortable referring us to their family and friends.
As a client you will benefit from our initial needs analysis and the success plan we create with you. Whether you are an individual selling your primary residence, a family interested in selling their vacation property, or an investor seeking help with liquidation of several assets, you will be fully engaged and aware of our marketing efforts and the work that is being done on your behalf.
Midas Specialties-
Midas Realty Group specializes in several niche areas for our clients (including probate real estate, short sale transactions, and traditional equity sales) but our success really comes down to marketing and negotiation. We utilize 25+ years of in-house marketing experience to get our clients the exposure they need; and we use our years of negotiation experience for results that make every client feel like a winner.
Our real estate format is unique in that we offer our clients the following:
Aggressive marketing to help us find the best buyer(s) for your residential property
Phone calls answered during business hours, messages returned promptly
Realtors that work evenings and weekends
A network of Cash investors ready to purchase properties needing rehab
A network of local and out of area buyers seeking area homes
It's not our goal to list your property for sale.   Our goal is to SELL IT!
Now that you know a little about us, contact Midas Realty Group today to discuss how we can help YOU achieve your real estate goals. Call us now at 888-547-8472 (888-List4Sale). We will be happy to answer your questions right over the phone. If you are browsing after hours, you may also fill out your information on one of our online forms.
We had purchased our home in 29 Palms thinking this was where we were going to live and raise our kids.  Little did we know that we were going to be transferred to South Carolina.  We had to sell our home quickly, and Midas Realty Group helped us do just that.  I can't thank them enough for all they did to make the sale go smoothly-
I don't what we would have done without you- you made everything so easy and you did everything you said you would. You are truly an Angel!
No Obligation to Home Sellers!
Complete the information below, and our 29 Palms Realtor will contact you ASAP. We will answer your questions, provide pricing information, and discuss your success plan. All in one hassle free phone call. 
Get Real Estate Answers Now