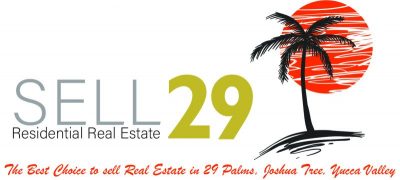 Probate Real Estate Specialists (C.P.R.E.S.)
Probate Real Estate Specialists representing families and trusts with properties in 29 Palms, Joshua Tree, Yucca Valley, and throughout the high desert
29 Palms Probate Realtor- Helping homeowners in 29 Palms, Joshua Tree, Yucca Valley, and surrounding desert communities
Midas Realty Group is the company Executors and Personal Representatives rely on for experience and direction in High Desert Probate Real Estate
Midas Realty Group is experienced in handling 29 Palms Probate real estate and Probate real estate transactions throughout San Bernardino
County and Southern California. Our Broker is a Certified Probate Real Estate Specialist (C.P.R.E.S.) as wells a Senior Real Estate Specialist (S.R.E.S.). As probate real estate specialists, we can assist you in navigating through the probate system and we can assist you in handling your real estate matters quickly and responsibly whether you are located around the corner or across the country. (View our video on the sidebar to the right for more information)
In addition to listing and selling the property and providing full service, experienced representation, we can also
Provide Complimentary CMA
Arrange for termite inspections
Coordinate cleaning of property
Obtain title documents
Assist to ensure property I secure
Organize shipping of  items
Make court appearances w/ atty
Advertise property to public
Provide all legal disclosures
Share property with our investor network
As 29 Palms probate specialists, we don't provide just one service to our clients; we also assist our clients in handling the details that can help make the process as easy as possible. Please complete the short form to the right and an experienced Probate Realtor familiar with 29 Palms Real Estate will contact you ASAP to discuss how we can assist you.  You may also call us toll-free at 800-546-2289.
Midas Realty Group was a blessing to my family!
My father in law had past very suddenly and we had to endure the probate process, which resulted in us having to sell his house. Dawn instantly came in and helped us. While everything about our situation was stressful, she made selling the house so easy. She was such a help and worked directly with our attorney because she knew we were already stressed.
No Obligation to Home Sellers!
Complete the information below, and our 29 Palms Probate Realtor will contact you ASAP. We will answer your questions, provide pricing information, and discuss your probate real estate sale. All in one hassle free phone call. 
Get Real Estate Answers Now